Here it is Arizona… SUMMER! That means more fun in the sun swimming with friends and family, grilling burgers and hot dogs, and lathering in the sunscreen. What's not to love about summer? Oh yeah, that's right… the unbearable 115-degree temperatures. But it's all good because we have our home air conditioning systems to keep us cool. A quick way to wipe that smile off your face, however, is coming home to a broken air conditioner leaving the interior temperature at 98 degrees. You can absolutely avoid that from happening by following these Summer Air Conditioning Tips!
Schedule an A/C maintenance- Research a reliable HVAC contractor in your area to perform maintenance on your air conditioning system. The certified and trained service technicians can spot any issues before they cause more damage. They'll go through the A/C system, document their findings, and present you with repair/replacement options.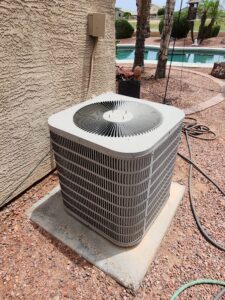 Regular filter changes- Schedule and maintain regular filter changes. As humans we tend to forget things, especially when we have other things going on. Utilize your phones calendar and set reminders! It is recommended to change the filters every 30 days or sooner depending on the environment.
Clear area around the unit- Ensure there are no weeds, plants, trees, and dog hair in or around your outside air conditioning unit. These can block airflow preventing the A/C from operating properly and efficiently.
Make use of your fans- Whether it's ceiling fans or box fans or all the above, utilize them! The extra breeze could persuade you to set the temperature a couple of degrees higher on the thermostat working the air conditioning less.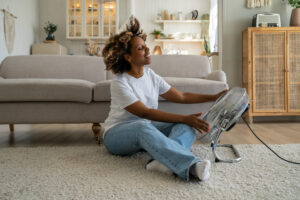 We hope these home air conditioning tips help you and your family keep a cool home all summer long! For homeowners and business owners in Surprise, Arizona and surrounding cities, Pro Solutions Air is here for all your air conditioning needs including; maintenance, diagnosis, repair, and installation. Whether you're being proactive or need immediate A/C service, give us a call at 623-229-4389.